What is Google Adwords
Google Ads, formerly known as Google AdWords, is a robust online advertising platform developed by Google. It serves as a paid search marketing solution, encompassing  Pay Per Click (PPC), Search Engine Marketing (SEM), and Sponsored Links. Designed to connect businesses with potential customers actively searching for relevant offerings, Google Ads empowers advertisers to bid on controlled advertisement placements, effectively highlighting business information, services, products, promotions, and offerings
Expanded Reach
Technology will place the highest quality ads both in the results of search engines like Google Search, Google Maps, and YouTube  as well as non-search websites, mobile apps, and videos across the web. The ads appear on the top and right of the search engine results page or SERP,  these ads present your business ad, information, locations, and drive users to call your business, visit your physical location or your explore your website. 
How Does Google Ads Work
Google Ads functions by showcasing your ads to potential customers precisely when they are actively searching for the products and services you offer. Leveraging the power of machine learning, this platform ensures that your message reaches your target audience at the moment they are ready to take action. With Google Ads, you have the flexibility to reach your customers whenever, wherever, and however you prefer. Seamlessly engage with customers in your market, and rest assured that you only pay when users interact with your ad or contact your business.
Benefits of Google Ads:
Targeted Reach: Effectively reach individuals who are actively searching for your offerings, allowing you to connect with a highly relevant audience.
Cost Efficiency: Maintain control over your advertising budget, as payment is only required when users engage with your ad or contact your business.
Strategic Visibility: Secure prominent placements on the SERP, enhancing brand exposure and attracting potential customers.
Timely Messaging: Through machine learning, Google Ads ensures that your ads are displayed precisely when users are most likely to convert, increasing the effectiveness of your advertising.
Versatile Reach: Whether it's through search engines, websites, apps, or videos, Google Ads enables you to engage with your audience across various online channels.
Ad Campaign Types
The Google Ads campaign types are:
Search campaigns – usually text form, these ads can show on Google Search results pages when someone searches for a product or service that's similar to yours
Display campaigns – usually image form, these ads appear on websites or apps that your customers visit
Video campaigns – usually 6 or 15 second videos, these ads show right before or during YouTube content
Smart campaigns- designed to help small businesses promote their products and services online with minimal features.

 
Performance Max Campaigns – formerly Local Store Visits-

 

Seamlessly puts ads across all of googles properties in one campaign

 
Shopping Campaigns –  leverage Google Merchant Center and Google Ads to show your products at the top of Google.

 
App Campaigns -promote your app to the right people.
Discovery Ads –

 

place image ads on

 

the top placements online, including Gmail, Google's Discover Feed, and, YouTube Mobile Homepage.
Types of Marketing Objectives
Campaigns can be set up to focus on Sales, Leads, Web Traffic, Brand Consideration, Brand Awareness, and App Promotion.
The Results
Drive new customers to your site every time they search.
Increase Sales, show ads only to the most relevant customers.
Get more phone calls and click to call direct from mobile ads
Increase store visits and map directions and location details
Elements Of An Ad Campaign
Targeting
You have a variety of targeting methods to reach the right customer. Geographically, Topics & Interest, Demographic, In-market and affinity audience targeting.
Budget
We control your spending based on a daily spend per day, Your bid is what you are willing to spend on a keyword. In general you will want to be prepared for a variance of 20% on any given day. Google may spend more on any given day. 
Ad Groups
The ad campaigns is made up of multiple ad groups. Ad groups have specific ads dedicated to the group. The ad group is also a container for keywords related to that groups ads. Best practice is to organize ad groups by a common theme such as products or services, sometimes by the sections, categories or pages of your website.   Organizing your campaign in smaller more specific groups with common ads and keywords allows you to deliver more relevant ads. The more focused and specific your ads are the more people you can reach who are interested in exactly what you have to offer. 
Keywords
These are the words and phrases that are used to match your ads to the actual terms people type into the search box. As customers search for terms that match your keywords, your ad enters an auction to determine if it will show in the results.  There is a difference between keywords and what was actually typed in the query box. Make sure to ask for your search query report, it shows what people typed. It's different from the keyword report which tells you what keyword triggered the ad. 
Match Types
Keywords match types let you refine when your ad will display. There are five keyword match type options. Broad Match, Broad Match modifier, phrase match, exact match & negative match. You can read our opinion about broad match here.
Negative Keywords
Negating certain words is essential in fine tuning and ensuring your ads serve the right queries. With more and more AI systems, broad match is the only option; so to ensure your ads are not showing for irrelevant searches utilize negative keywords.
Ad Extensions
There are 14 different extension types in google ads "Extensions" extend the messaging of your ads in various way and allow you to add more information to make your ad more robust. Common extensions are: Site-links , Locations & Reviews, Products, Seller rating, Price, App, Promotion, Structured snippets, Callout, Call Extensions, Affiliate, & Lead Form Extensions. 
Managing Google Ad Campaigns
Professional Certification
Peerless is a certified Google Partner.  There is a rigorous multi phase testing process to become a Google Partner.  Agencies must pass multiple annual certifications, maintain a minimum optimization score  while maintaining specific thresholds in ad budgets across managed account. In return we receive google training, support and resources to support clients.  Clients that use certified partners have better campaigns and in the long run this benefits customers, agencies and google.  
Google Adwords Agency
Our super power is the ability to put your offer in front of the right customer online.  As an Internet advertising agency our job is to plan, set up , manage, optimize  paid ad campaigns. to drive direct response or action. To promote your brand, products and services online.  We utilize data, analysis, scripts, code and algorithms ,experiments and optimization to improve ROI.   Over time we will discover the queries that drive leads, sales and engagements and then focus on increasing them. As an agency we continually create ads, landing pages, test, optimize and track results. 
Our Google ads partner link
Google Ads Tracking 
Google ads integrates with both google analytics and tag manager. You can track every event and engagment from your ads.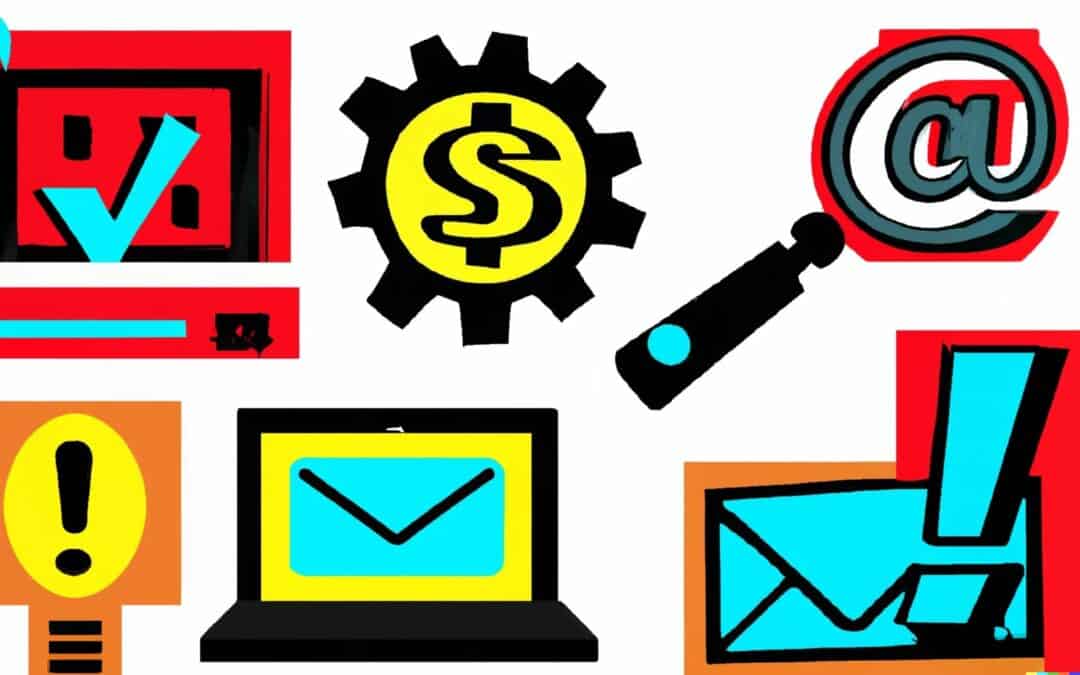 Google Ad Services What services does a Google Ads agency offer? Peerless a Google Ad Partner agency offers a range…