WordPress Website Design
WordPress is the world's most popular website builder with roughly 41% of the web, currently being built on it.
Peerless provides professional, and functional wordpress website design for small to medium sized businesses, entrepreneurs, freelancers, and nonprofits. We have been working with WordPress since 2008.
It started with a couple of updates for clients and some snippet seo work. Which turned into  custom landing pages work simply to make campaigns work better.  All of a sudden by 2016 we were designing responsive and mobile friendly WordPress websites that were in complete alignment with search campaigns.
If the time has come to refresh your website, launch a new one, or you need help gearing up for the busy season, our team is here to help you put your efforts  into overdrive. Give us a call or fill out the form below. We will do a needs analysis, and a competitive survey.  Based on your vision and what we learn we will build out a frame work and than a demo site. Once we are all on the same page we hit full production. Typical process can take up to 6 weeks for your finalized site.
Why WordPress? 
 Full Supported 24/7
 Regular Updates
 Designed Fast and Light
 Support WooCommerce
 Supports Custom CSS and JS
 Easy for you to use once its built
100% Customer Owned
Custom Stock Images
W3C Compliant
ADA Compliant
Social & Email Integrations
Payment integrations
Lead Acquisition
Library of essential plugins.
Your WordPress Website 
Drive Quality Engagement
Based on your goals we will create a positive first impression and get customers to stay on your page. We will build your site to attract customer attention, drive conversions, generate leads and increase sales.
Drive Sales & Conversions
Whether your sell e- commerce or rely on foot traffic your website is the first thing your customers see. You website works tirelessly no days off, no vacations, no lunch breaks, and should always play a powerful role in driving  your sales funnels. Accordingly we will build your site to be as heavy lifting as you  need it to be.
WordPress Training
We will provide basic WordPress training once your site is complete. Customers we handle seem two fall into two camps 1. They  were ditched once they got the keys to their site and had little suppot and 2. They were never trained and have to pay for changes.. We can continue to manage the site or train you or do a bit of both. You paid for it its your site and you will be able to use it once it's complete.
Learn how to edit and ad pages easily
How to add images and products
Create blog posts that push to your social pages
Training on e-commerce modules
Give us a call ! No Commitments Just Free Advice.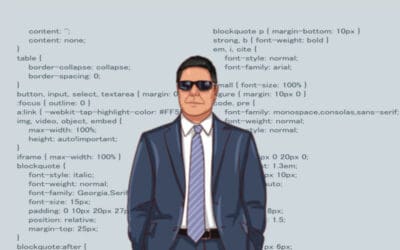 How can Peerless Digital Marketing help me with WordPress? If you are a business owner or entrepreneur who is using WordPress for your website, you may already know that it is a powerful platform with a wide range of capabilities. However, you may also be aware that...