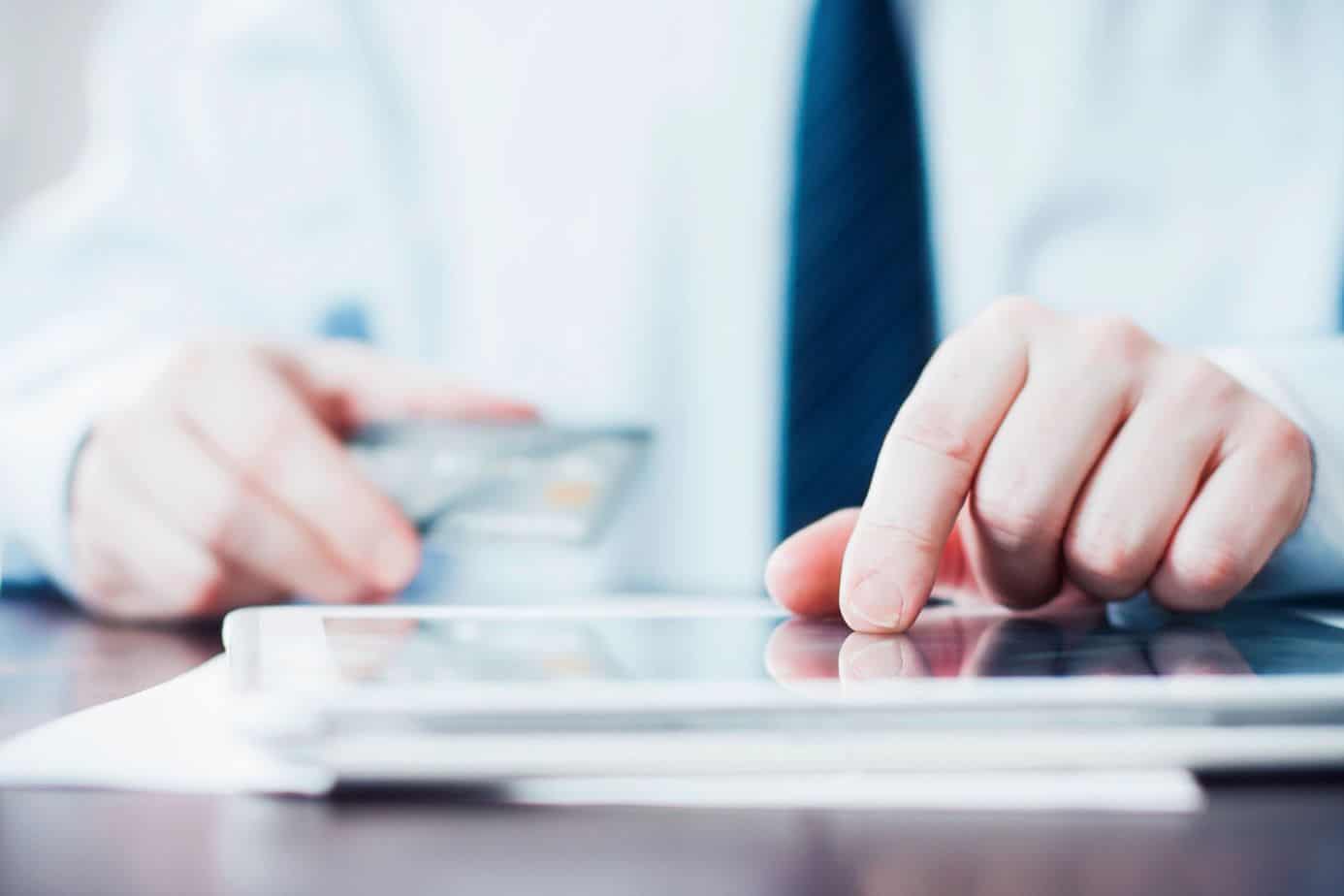 Advertising Mistakes You Might Be Making Right Now. 
Last year these advertising mistakes caught our eye. If you suspect you may have some issues with your internet advertising and want a second opinion, give us a call and we will give you a free breakdown of your ad campaign. 
1.

Not Knowing The Lifetime Value Of A Customer
Have you ever calculated the LTV for your customers? If you know your lifetime customer value then you know what the max you can spend on AdWords  acquisition.  If you don't know how to calculate your business's LTV, then start with this life time value calculator.  
2. Lack Of Tracking & Attribution
Frequently small business owners can't tell which of their efforts helped bring in the business. Track each of your ad campaigns and you'll know where to spend your money in the future, what to modify and what to eliminate. Google analytics is easy to implement and is free. If you don't know how many sales and how much money you made as a result of each of your advertising campaigns,  then how can you focus on what worked? By implementing tracking we have saved our clients thousands in poor performing offline and online ad programs. $6500 saved from programs that did nothing. 
4. No Negative Keywords and  Broad Match 
A common misunderstanding is that the keywords we bid on are actually what is typed. What the customer types in the box is called the search query. The keywords we use trigger the ads. The match type determines what in the search query-  triggers the keyword you are bidding on. Not utilizing negative keywords is a quick way for your ad to show up in a situations irrelevant to what your campaign goals are.  Several of our clients were spending $4000+ a month on the wrong type of traffic. $48,000 in annual savings. 
5. Using Dynamic Keywords Insertion 
Dynamic keyword insertion is not our recommended approach.  The negative seem to outweigh the good.  While it can save time with e commerce campaigns if not thought out completely it can invite : trademark issues, ad errors , issues when the keywords are broad and irrelevant, misspelling in the insertion impact brand. In the end we feel the ad copy from keyword insertion is generic. We are interested in exact match long tail keywords , where we feel the honey pot is not generic broad match. $12,000 a year   
6. Too Many Keywords Not Enough Focus
When we see this its generally either a lazy advertising mistake or one made because theres no basic understanding of the auction, quality score and ultimately segmentation. Keywords should be succinct in their relation allowing you to deliver ad copy that is super specific. Yes this can be a pain setting up.  I am not joking when i say we have a legal client that has 100 ad groups, most people would have never attempted this, but we have ultimate control in serving ads, landing pages and controlling bid prices.  We decreased their average cost per click by 39%. Saved $28,080 
7. Not Removing Underperforming Keywords & Ads
Basically bad things will drag the good down.  Its essential for campaigns to have good stats, when they don't it impacts your ability to be seen. We generally encounter too many keywords, that have low stats but for pride, vanity or ignorance continue to be bid on.  Our experience tells us that by removing poor keywords the budget only goes to positive performance. 
8. Bad Phone Skills
We track inbound calls. The dollar value for lost sales here is hard to actually measure. you never know what some one would have spent or bought.  Once client specifically had a situation regarding custom order.  The phone call was 18 minutes long, at the end the salesperson never got any contact info., lucky for them we had the phone number. Luckily the customer called back, the order was for $18,000 worth of product. They quickly changed their phone protocol.
9. Not Updating or Tracking Old Leads
Tracking  phone calls, inbound forms and live chats are standard.  We have sales experience and can help implement some no nonsense technologies and methods to track leads. We are not business coaches, just stakeholders.  After setting up a tracking mechanism and inbound lead strategy, one of our banking clients sold and attributed 12 million dollar in loans that were getting lumped up in organic traffic that actually started with a touch from their ppc. This was roughly $420,000 in profit. 
10. No Drip Marketing Program = No Reviews.
Understanding your buying cycle is important. Not all customers buy today. Studies show that the smaller the purchase the shorter the time to purchase.   One of our clients has a 2 year buying cycle. By implementing a drip marketing program not only has he advanced his average buying cycle to 1 1/2 years he has increased the number of sales annually by 22%. . Simply by identifying and separating out his long term customers and sending a message to them every three month with pictures of new projects.  $440,000 extra. 
11. Sending The Same Email To Everyone. 
89% of all marketers don't segment their email data bases. Sending the same message to everyone is a bad practice, unless you only sell one thing to one type of customer. When customers get messages that don't apply to them 60% delete, 27% unsubscribe, and 23% mark as spam. The Direct Marketing Association sites the average ROI is 40:1 . Jupiter Research sees conversion rates up 355% and revenues up 781% for those that segment.  We segmented a clients list and they saw a 18% increase in product sales of $36,000 in the first year. 
12.

 

Not Adjusting Bids Based On Match Type
Client was spending .36 cents per click for their brand name. We implemented a tiered bidding system. By adding exact and phrase match  keywords with appropriate bids for each. We effectively decreased our cost, for exact matches. This saved our client 25% in brand name searches. $4000 in savings 
13. Most Common Advertising Mistake is Not Bidding On Your Brand Name 
A competitor of our clients was actively placing ads when you searched their name. Sets the stage.  By achieving your domination of your brand by showing in the ads above, the maps and organically, you can avoid the risk of having any sites that could contain negative reviews or news, or even worse – your competitor's ads shown above your brand listings. Bidding on your brand name allows you to show more listings on your brand search result page. That means more listings, more information, more visitors. Research shows that running paid search ads increases the CTR for your listings (including organic listings), and give you as much as 89% incremental clicks.
13. Slow Front End Website Performance 
A client of our was spending 2,000 a month with out any positive results. After looking at the engagement data we noticed a very high bounce rate on the traffic. Further examination found their website was taking too long to load and customers were leaving before the site rendered.  With some wordpress plugins and some front end optimization, their website was brought up to speed. Bounce rate dropped by 80% and leads followed. Estimated Savings plus new business  $24,000
We found and eliminated $1,036,580 in mistakes or created value in these clients campaigns last year. Give us a call. We would be happy to do the same for you.
---
Peerless Digital Marketing creates integrated internet advertising strategies. Multi-screen strategies that help businesses engage with potential customers at the right time and place in the online world.  Call Ryan Today 916-450-1335.
Specialties: Internet Marketing & Digital Media Strategy | Google Adwords Certified | PPC | Google Analytics | Merchant Accounts | Programmatic DSP Display | Ad Trafficking | Social Ads| Video Ads | Email Marketing | Web Site Conversion Strategies | Adobe Creative Suite | Word Press | Yelp | Data- Aggregators & Listings | Phone Tracking| Mobile App | Geo-Fence | IP Targeting | Live Chat Technologies | YouTube Video | iHeart, Pandora & Spotify