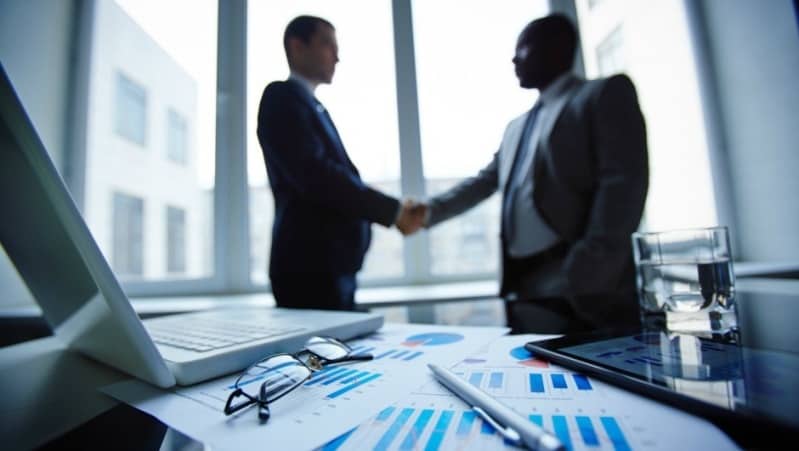 Forty Two Solid Reasons You Should Outsource Your Digital Advertising
I have run into hundreds of business owners that flatly refuse to outsource their internet advertising. Sometimes they have someone on staff handling the advertising, sometimes its a non-paid family member or a friend of a friend.  Most of the time it's a solution but not the best one.  I know many are skeptical and have been ripped off by some provider now assume it doesn't pan out. 
After hearing enough rebuffs they all sound similar, with a casual complacency because while anyone can do it , it however is not easy.  However for the same people when you ask about cashflows, sales projections, and future earnings those responses are hardly casual. 
It can be frustrating when you know you could be generating 10x the revenue for the client with a lot less risk.  When I wonder how that could have an impact on someone's business. I also wonder if their customers have the same can-do attitude,  whether it be transmissions, dental work, repairing air conditioners, chimney sweeping, ornamental iron, legal advice., probably not those are skilled jobs, just like your marketer.
Here are all the reasons why you should outsource your digital marketing.
FOCUS
TRUST 
NO LONG TERM CONTRACTS
SIMPLE AGENCY FEE NO HOURLY PAY
PAY FOR PERFORMANCE
NO PAYROLL TAXES
NO OVERHEAD
NO LUNCH BREAKS
NO OVERTIME
NO BENEFITS
NO UNEMPLOYMENT
NO PAID HOLIDAYS
MARKETING DOES NOT SUFFER DO TO  EE ISSUES
NO SETUP FEES
THIS IS WHAT WE DO FLEXIBLE AND RESPONSIVE
ACCESS TO MARKET DATA
ACCESS TO TOOLS YOU DON'T HAVE
ACCESS TO INVENTORY YOU DON'T HAVE
EXPERIENCE RUNNING HUNDREDS OF CAMPAIGNS
UP TO DATE ON INDUSTRY TRENDS
ACCURATE AND TIMELY REPORTS
ACCESS TO ALL CALL AND ANALYTIC DATA
REGULAR RECOMMENDATIONS
ACCURATE & FAST RESPONSE
NO ERRORS
DAILY MONITORING & CAMPAIGN CHANGES
COMFORTABLE WITH HTML & WORDPRESS
CERTIFIED W TECHNICAL KNOWLEDGE
GOOGLE IS IN IT FOR THEMSELVES
ADVICE FROM OUTSIDE YOUR BUSINESS
FREE UP YOUR TIME TO FOCUS ON YOUR CORE BUSINESS
ONGOING OPTIMIZATION
DO MORE WITH LESS
WE HAVE BEEN THERE AND DONE THAT LET US DO IT FOR YOU
PROFESSIONAL COPY  
USE BEST PRACTICES
SAVE TIME, SAVE MONEY, INCREASE PERFORMANCE 
PROTECT YOUR DAILY WORKFLOW
WE ADJUST AND ADAPT LIKE OUR LIVES DEPENDED UPON IT
BE STRATEGY DRIVEN NOT TASK DRIVEN.
PREVENT COSTLY MISTAKES GO TO AN EXPERT
CALL RYAN at PDM @916-450-1335 
Peerless Digital Marketing creates integrated web presence strategies. Multi-screen strategies that help businesses engage with potential customers at the right time and place in the online world.  Call Ryan Today 916-450-1335.
Specialties: Internet Marketing & Digital Media Strategy | Google Adwords Certified | PPC | Google Analytics | Merchant Accounts | Programmatic DSP Display | Ad Trafficking | Social Ads| Video Ads | Email Marketing | Web Site Conversion Strategies | Adobe Creative Suite | Word Press | Yelp | Data- Aggregators & Listings | Phone Tracking| Mobile App | Geo-Fence | IP Targeting | Live Chat Technologies | YouTube Video | Internet Radio- Pandora & Spotify