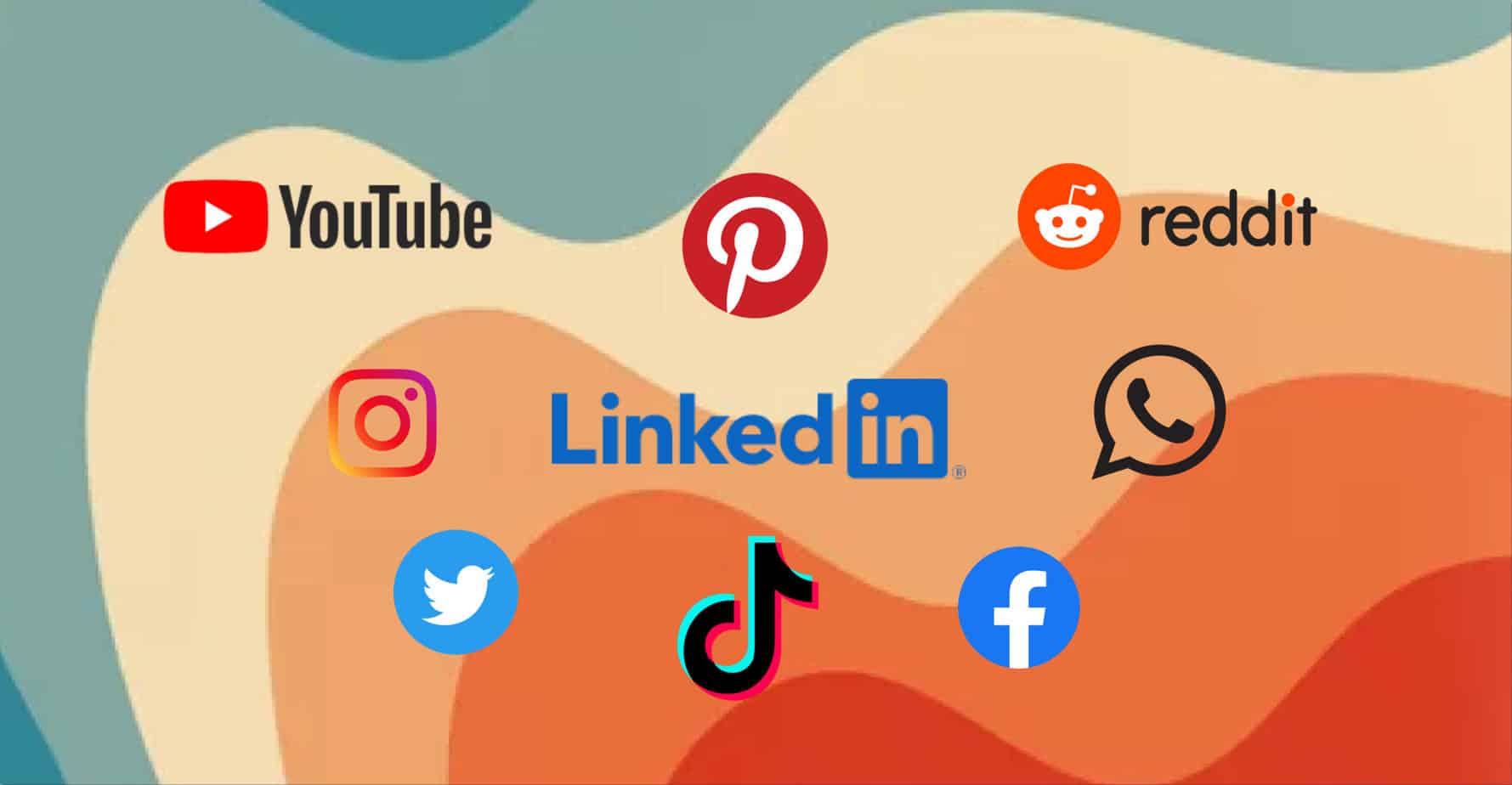 Facebook 1.9 Billion Users
Saw a 6.2% jump from 2021's 2.74 billion users, which was already a year-over-year growth of 12% from 2019.. FB however is failing to grow younger users 18-24. The age demographic 65+ is growing fastest. College users are perhaps using Instagram instead.  25-55 has about 80% acceptance. Overall Facebook has been losing engagement since 2017 . The stock price tanked recently.
Instagram  1.4 Billion Users
The gram is a very popular platform. Time spent on site and frequency is up among the internet only generation.  Instagram is not as political as facebook or twitter.  Stories and reels has let people share experiences very successfully. Growth was up in 2020 and in 2021  about 6% annually.
TikTok 1 Billion Users
During the 2020 pandemic, monthly social users went up 8% as people were staying at home and needed connection. TikTok is available in over 150 countries, has over 1 billion users, and has been downloaded over 200 million times in the United States .
Twitter 397 Million Users
Twitter is more polarized than the others.  Your brand could become polarized if you are not careful.  . They rely on people that make news and those that promote and comment on news. Users currently on twitter have high engagement but the platform is not engaging or attracting new minds.  Post Pandemic or Post Trump the majority of the growth is international while US growth is flat.
Reddit 1.7 Billion users
A smaller platform, based on free speech. /Wallstreetbets. 2nd fastest growth in the US for 2021.  Reddit may surpass twitters in size of total users in 2023.
LinkedIn  740 Million Users 
Virtual Work, networking, connecting job hunting, they made themselves more indispensable in 2020. Notifications and feeds have gotten better. Engagements have driven professionals to visit more regularly .
Pinterest 480 Million Users
Prior to pandemic it was used for event planning.  Pinterest saw a surge of interest when the pandemic first struck however Pinterest monthly active users declined 6% during the fourth quarter of 2020. 
What new things are happening in 2022
TikTok will have large growth in 2022
LinkedIn will grow even more as the economy recovers from lockdowns.
Social E Commerce –  More direct shopping opportunities on all these platforms
Customer Service- Huge opportunity to use social for customer service.
Visual search on social – Searching for items similar to ones in an uploaded photo.
Peerless Digital Marketing creates integrated internet advertising strategies. Multi-screen strategies that help businesses engage with potential customers at the right time and place in the online world.  Call Ryan Today 916-450-1335.
Specialties: Internet Marketing & Digital Media Strategy | Google Adwords Certified | PPC | Google Analytics | Merchant Accounts | Programmatic DSP Display | Ad Trafficking | Social Ads| Video Ads | Email Marketing | Web Site Conversion Strategies | Adobe Creative Suite | Word Press | Yelp | Data- Aggregators & Listings | Phone Tracking| Mobile App | Geo-Fence | IP Targeting | Live Chat Technologies | YouTube Video | iHeart, Pandora & Spotify