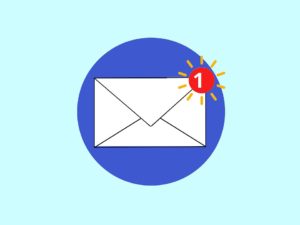 Did you know that in 2019,  for every $1 dollar spent on email marketing, advertisers saw an average return of $42. Several studies report that only about 50% of businesses claim to be leveraging email to its fullest. With 60% of customers wanting at least a weekly email the amount of content and planning that needs to happen can be daunting.
Peerless is here to help you create your email plan. It is easier and way more profitable than you may think. Many of our clients don't have the time and end up not capitalizing on the lowest of hanging fruit. 
We offer email marketing services  for clients . Over the years we have had to come up with hundreds of ideas for emails. This is a sample of the types of emails we have created for clients and can incorporate into your plan.
If you have questions or would like someone to look at your email marketing,  we are available anytime 916-450-1335.
Example of Emails  We Have Created For Clients
Welcome Emails – Welcome emails have some of the highest open rates.
Check Ins – Off season, Pre-season, or in season check ins get customers ready.
Breaking News – Any important industry information.
Digest

– If you have lots of news and recaps for events.

Best of posts– Pick some of your favorite posts, pictures, products.
Anniversaries– Promote a special or memorable date or number of years serving the community.
Birthdays – Sending personalized birthday emails to your customers can be effective.
Season Ending – Unload all the inventory your need to with this type of email.
Weather – Depending up on what you do the weather might be more engaging to you customers, if your a ski shop, hvac, roofer, sell boats or pools weather is important.
Holiday – Pre set your holiday schedule and holiday emails ahead of time.
Ask for ideas – Ask your customers for feedback. If you can segment your lists this is a great way to get feedback specific to a product or service.
Seasonal – Get your season specials in front of current clients that have bought.
Reminders – Great way to get customers to act. Air filter reminders, oil change etc.
Sneak Preview – New product line coming, give your loyal customers a sneak peak.
Inactive Customer Emails – Segment your emails by active and non active customers, get inactive customers to re-engage with a promotion.
Follow Ups – Send emails to customers that have inquired.
Thank You – Auto Respond generally in response to an action on your site.
Sales – Customers love sales. Perfect way to engage with existing and potential customers.
Hiring – Tell your customers your hiring, they already have a positive familiarity for your company.
Best Sellers – An email that is specific to a best selling category.
Free Shipping – Extend free shipping to your customers that buy something within a specific timeframe.
Limited Edition – Exclusivity and email marketing go hand in hand.
Updates – Updates can give you an opportunity to let your followers know about whats going on.
Coupons – Our automotive, retail and restaurants clients see a lot of benefit form their coupon emails.
Contests – Contests can create engagement, capture more customer data and earned social promotion
Survey or Poll – Customers will speak their mind. Give people an opportunity and you will get feedback.
Back in Stock – An effective email that simply lets your customers know the goods are back in stock.
Product Updates – Share this years new model had going for it., Direct mail copy works well in these.
Review Products – Reviews can provide customers essential purchase information.
Share missed products  – Have products or services people are missing.. let them know.
Satisfaction surveys – We would recommend an immediate post purchase satisfaction / review program.
Awards and Achievements –  Nothing is better for authority than an award or achievement.
Tip of the Month – Regular opportunity to engage & educate your customer.
Deal of the Day – Daily deals keeps people coming back and positive sales pressure on .
Case Studies – Case studies work best for business to business and technical sales.
Step by Step Guides – These don't have to be product related. A contractor we worked with created a step by step guide on how to wrap electrical cord properly.
White Papers– Another email that works best for business to business or long sale cycle products.
Quotes – Quote of the day can be engaging if its relevant to your company.
How To Videos – Educate your customers with step by step guides and walk throughs, and primers.
How to articles & tutorials – Engage with customers by sharing and creating your own how to articles .
Product Demos – Document your experience with a product, be the expert.
Info Graphics – Nice graphics that can show high level industry facts and figures.
Spotlights – Spotlight a customer, partner, employee for something cool they did and the impact it had.
Share Best Reviews– Repost your best reviews, let people know you did a good job.
FAQs – Communicate questions you answer frequently, delivery shipping policies etc..
Share pitfalls to avoid – Create a list of what not to do, and things to avoid.
Message from the owner – Control the message from the top down, Thank customers for their business.
Gift Guides – Customers like curated gift guides. Well made guides work very well.
Loyalty or Rewards Programs – Great segmentation email. Your best customers should be on this list.
Abandoned Cart – We have all got them, get an email reminding you left with items in the cart- Studies show 3 abandoned cart emails can result in 69% more orders.
Peerless Digital Marketing creates integrated internet marketing solutions. Multi-screen strategies that help businesses engage with potential customers at the right time and place in the online world.  Call Ryan Today 916-450-1335.
Specialties: Internet Marketing & Digital Media Solutions | Google Adwords Certified | PPC | Google Analytics | Merchant Accounts | Programmatic DSP Display | Ad Trafficking | Social Ads| Video Ads | Email Marketing | Web Site Conversion Strategies | Adobe Creative Suite | Word Press | Yelp | Data- Aggregators & Listings | Phone Tracking| Mobile App | Geo-Fence | IP Targeting | Live Chat Technologies | YouTube Video | iHeart, Pandora & Spotify